I just wanted to take a minute to share with you the story of my wedding head dress.
I was so lucky to be able to wear this beauty. It belonged to my Great-Great-Grandmother and here she is wearing it on her wedding day in 1905 (a bit of a grainy picture - but you can tell she looks grand right - and you can see the flowers on her head)
After this it was split in half to make two half bands and here you can see my Great-Grandmother on her wedding day wearing that (she is in the middle with the flowers). The other half went to canada - i wonder if it is still there?
Next my Nanny wore it - here she is with Granddad on their wedding day - exactly 56 years before mine and Rich's wedding - 8th June 1957.
And here is my mum and dad - and the headdress as well. She made her own dress too - I think similar to mine with a simple silk dress with lace layered over.
And here we are- 2013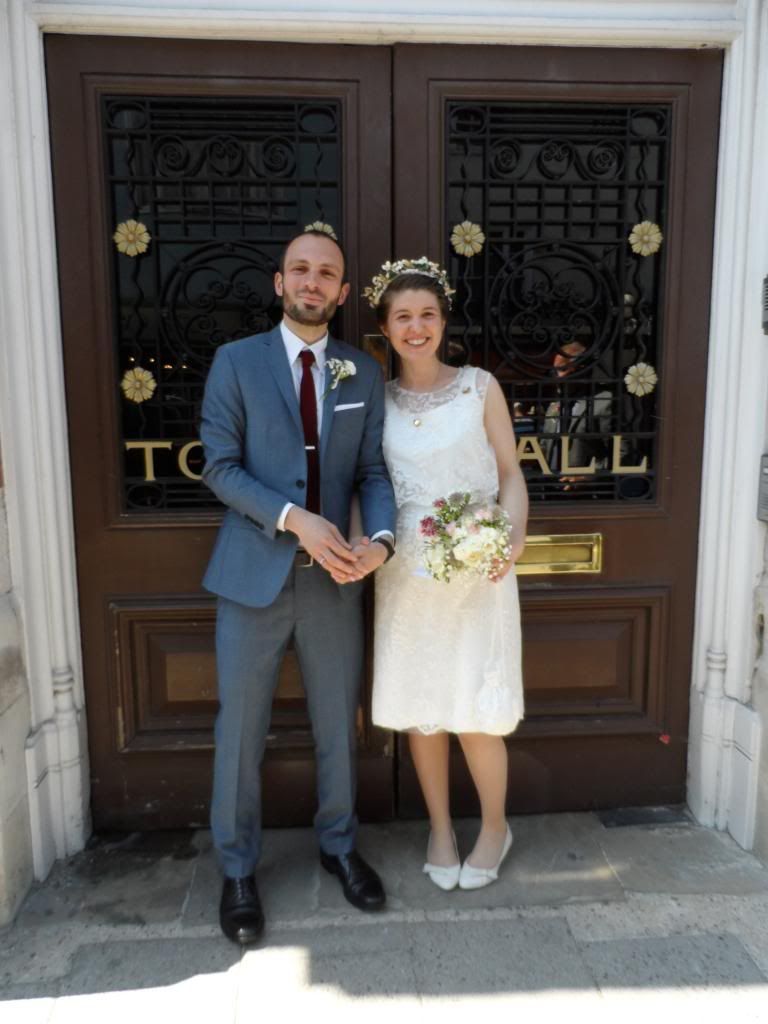 We had do do a little renovation work to get it ready for me to wear. My mum had done a good job of attaching it to her veil, but as i decided not to have a veil afterall it needed a bit of strengthening to be sure it would fit and stay on my head all day. I found some little paper flowers too to help make it look a little healthier. But I think still going strong for over 100 years of weddings.
What a lucky charm.
xx